Affordable SLS
3D printing technology
3D PRINTER FORMLABS FUSE 1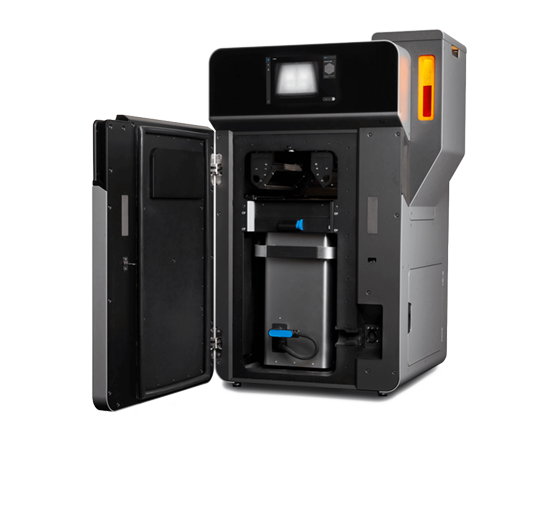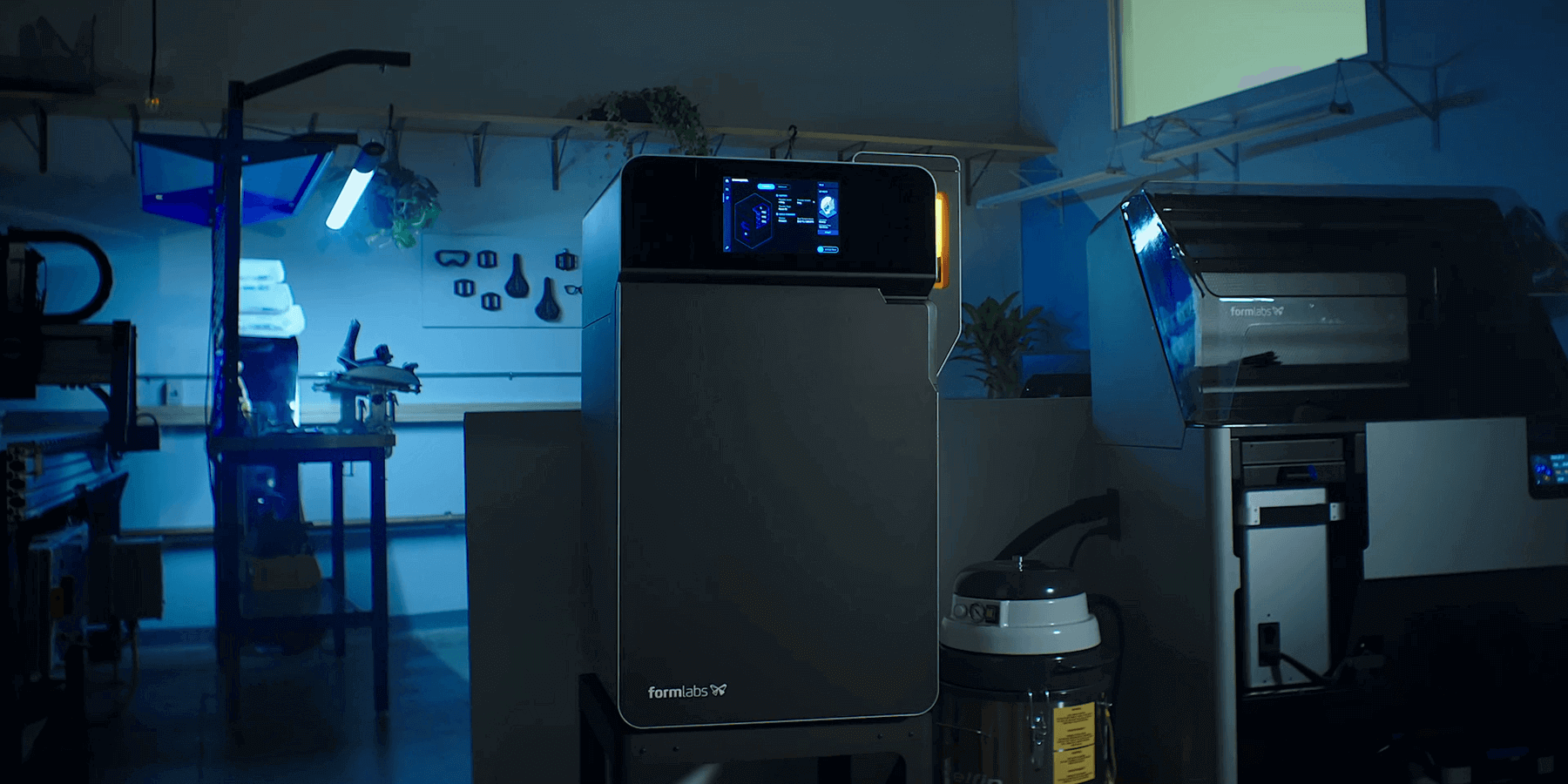 ADVANTAGES OF HP 3D PRINTERS
Easy and intuitive operation
Affordable SLS 3D printer with small build volume
Print without supports
Optimal solution for prototyping and design
Produces even small batches
Efficient process from mixing the build material, through print job preparation to removal of finished prints
Selection of materials for different properties of the final parts
Compact device with small workspace requirements
RAPID PROTOTYPING
AND SMALL BATCH PRODUCTION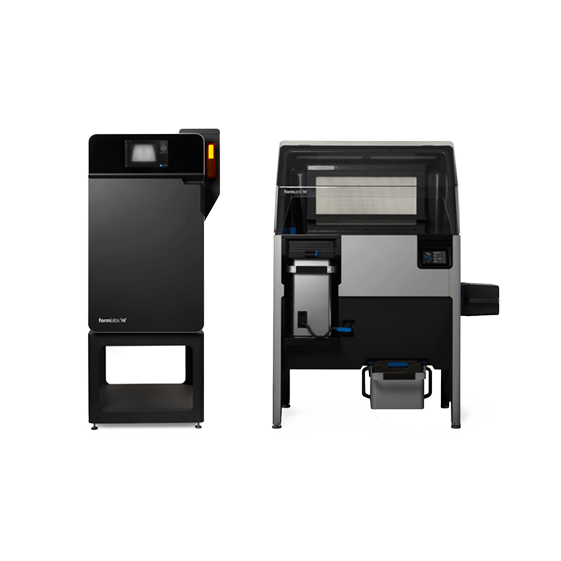 RELIABLE, CONSISTENT
3D PRINTING
DESIGNED FOR NONSTOP
THROUGHPUT
30 – 50%
MATERIAL REFRESH RATE
3D PRINTER
FORMLABS FUSE 1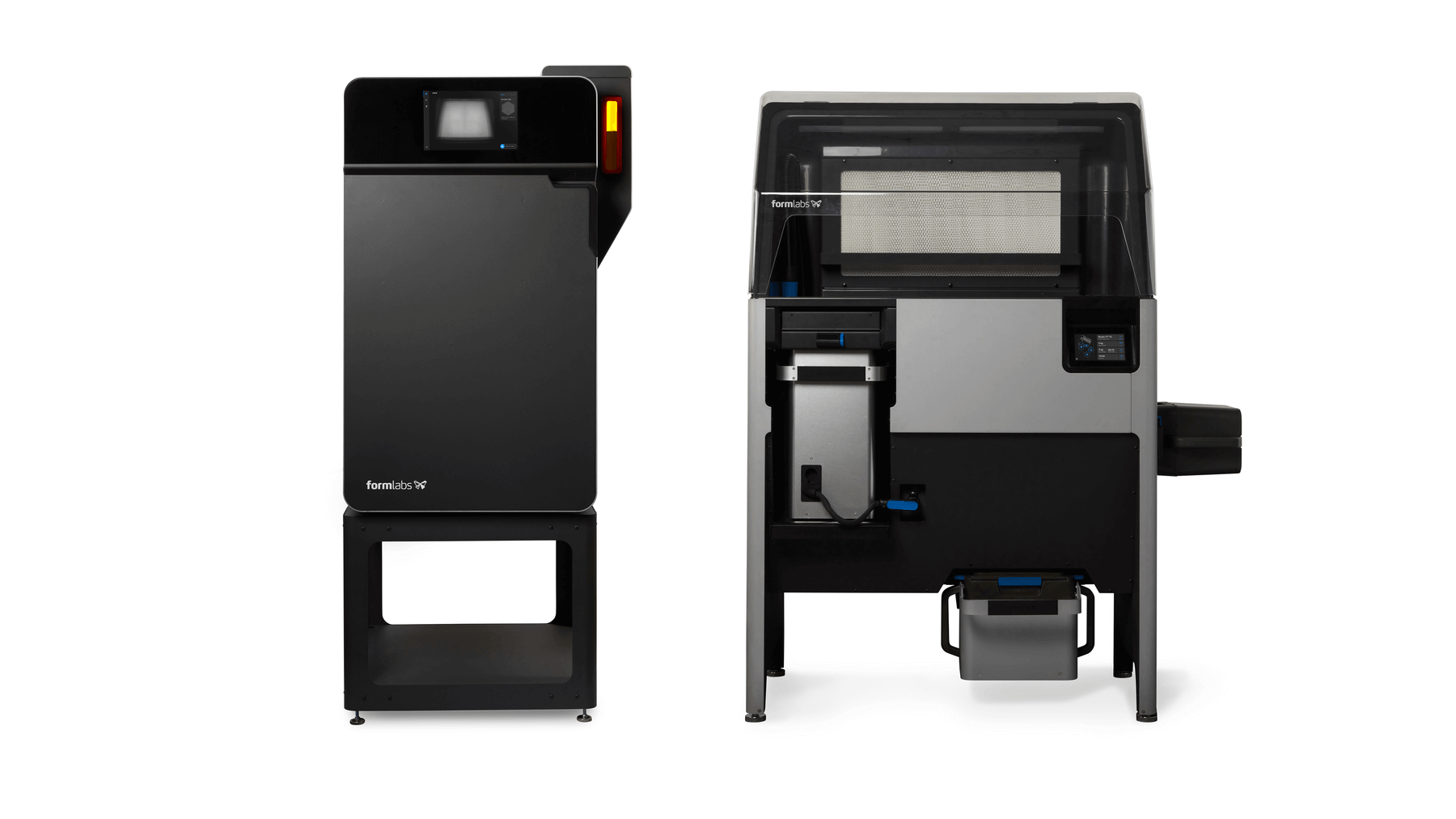 The Fuse 1 is a powerful printer using SLS (Selective Laser Sintering) technology, which uses a precise laser beam to sinter the material. Fuse 1 is a 3D printer for fast printing of high quality plastic parts used primarily in prototyping and design. Operation is very intuitive and easy thanks to clear control panels and well-designed software.
The technology consists of the Fuse 1 printer itself and the Fuse Sift unit. The Fuse Sift stores the building material and fills the portable building chamber with it. After the printing is finished, the building chamber is cooled in the Fuse Sift. Once cooled, the unconsumed material is then removed from the chamber using the built-in vacuum cleaner and returned to the hopper to be used for the next build. The mixing and filling of the material takes place automatically according to user-set parameters.
The 3D printer offers a print chamber with dimensions of 165 x 165 x 300 mm and printing in 110 µm layers. Printing in the Fuse 1 takes place without support for the printed part.
The printer offers a very interesting ratio of print quality to the purchase price of the technology.