3D scanners are widely used in the development and design of new products, production quality control or reverse engineering. Their applications are constantly expanding and thanks to their affordability, the group of users is also growing. 3D scanners use different technologies, the most common being optical and laser scanners.
At 3Dees Industries, we want to offer our customers only proven scanners that are among the best equipment on the market. That is why we have established cooperation with the manufacturers of ZEISS and GOM 3D scanners for industrial development and production, and THOR3D 3D scanners for designers, schools or museums.
All the 3D scanners we offer are highly mobile devices with easy operation and very fast data processing. They offer excellent performance and an excellent price/performance ratio.
Our specialists will be happy to help you choose the right scanner for your application.

GOM and ZEISS 3D scanners
Professional equipment for industrial applications in development, design, quality control or reverse engineering. With these 3D scanners, you can even handle very complex metrology tasks.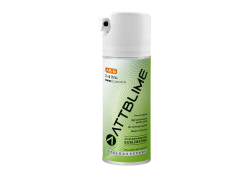 Accessories for 3D scanners
Professional accessories for 3D scanners and 3D scanning, matting sprays, reference points and other products that we have tested ourselves.
We also offer
3D Printers
With the help of 3D scanners, you can obtain data usable for 3D printing and inspection of 3D printed parts. 3D scanning is a key component of quality control when using industrial 3D printers for volume production of parts.
We will be happy to advise you on choosing a 3D printer according to your needs.
Software
The GOM Inspect software is designed to work with GOM and ZEISS 3D scanners and covers the entire metrology process from scanning to PDF reports. Thor3D 3D scanners work with their own software.
The software guides you through each metrology task and thanks to its intuitive operation you will learn to use it very quickly.
Financing
The 3D scanners we offer are state-of-the-art devices with a wide range of applications in metrology practice.
Part of our work is to advise you not only on the right scanner for your needs, but also on the various financing options for their purchase and, if necessary, operation.
3D scanning accessories
We offer sublimation sprays, reference points and other professional accessories for 3D scanning.
We test and use all the products we offer ourselves before including them in our store.