Postprocessing of parts printed on 3D printers is an integral part of digital manufacturing. During post-processing, parts can be altered and their mechanical or chemical properties can be improved. The method of post-processing depends on the 3D printing technology and the final requirements for the appearance of the part.
3Dees Industries is a manufacturer of professional post-processing equipment for 3D printed parts in 3 key segments:
1) 3D PRINT CLEANING - During cleaning, residual build material or supports are removed from the prints. After cleaning, the parts are fully functional. Exceptions are parts from SLA 3D printers, which are further cured with UV light.
2) Surface modification of 3D prints - during surface modification, the physical properties of the final parts are improved. The most common process is surface smoothing, which is done mechanically or chemically. For both processes, we offer industry-leading equipment from DyeMansion.
3) COLOURING 3D EXTREMES - parts can be coloured according to appearance requirements. DyeMansion offers an industrial solution for coloring 3D printer parts to ensure process repeatability and accurate coloring results.
At 3Dees Industries, we represent manufacturers of quality post-processing solutions - DyeMansion, Krumm, 1. Toušeňská - and work with them to develop solutions for 3D digital manufacturing. We also offer temporary custom and affordable solutions for the first steps in additive manufacturing.
We will be happy to advise you on how to design the entire post-processing phase of 3D production exactly to your needs!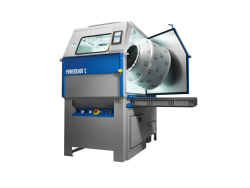 Technology for cleaning
Efficient equipment for the necessary cleaning of parts produced by 3D printers from unused construction material. They allow manual and automatic cleaning of parts. The automatic mode is indispensable for large series, where it significantly increases the efficiency of post-processing and the entire production. You will have your final parts available much faster!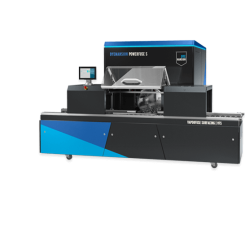 Technology for surface finishing
Surface treatments based on mechanical or chemical principles improve the quality parameters of parts produced by 3D printers and expand their application in many other areas and fields. The equipment offered enables continuous process repeatability, so you get parts with the same properties and parameters you want every time.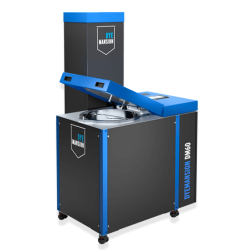 Technology for dyeing
Industrial 3D printers with high print quality and productivity overwhelmingly do not offer colour printing capabilities. We offer cutting-edge equipment that ensures repeatability of coloring. You can easily achieve the same colour rendering for each colour cycle and your parts will always have the shade you have defined!
We also offer
Dyes
3D printing loses the disadvantage of limited color part production capabilities. It is no longer the case that parts are only grey or white.
DyeMansion's original inks ensure a precise and consistent result for your part coloring process! You can choose from a ready-made range of colours, so it is no problem to prepare a colour shade exactly according to your requirements!
3D Printers
Post-processing equipment modifies the output from industrial 3D printers. Together with 3D printers, they form a complete digital production chain.
Learn about cutting-edge industrial printers and their use in practice! We represent renowned manufacturers of production and prototyping 3D printers.
3D scanners
Creating a high-quality 3D digital model is a prerequisite for smooth production and post-processing. The best way to create a model from an existing part is with a precision 3D scanner.
Work with GOM and ZEISS high-end 3D scanners to create models or quality control manufactured parts in any industry!
Financing
Industrial post-processing equipment for cleaning, surface treatment and painting is a full-fledged part of the prototyping or production process. We provide customers with cost calculations for operation. In addition, we offer financing options for renting or purchasing the technology!