Take advantage of precision
measurement of large objects
3D scanner ZEISS T-SCAN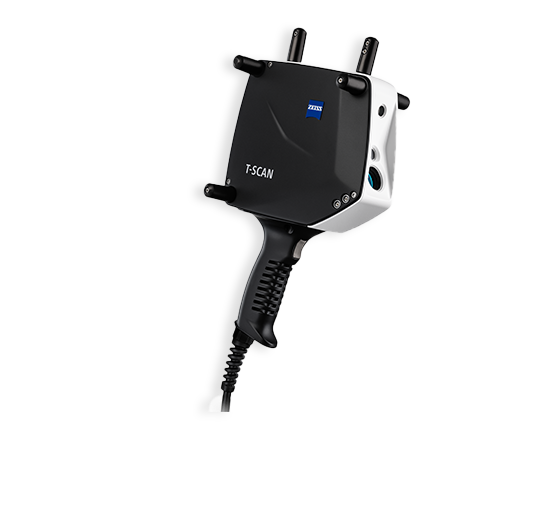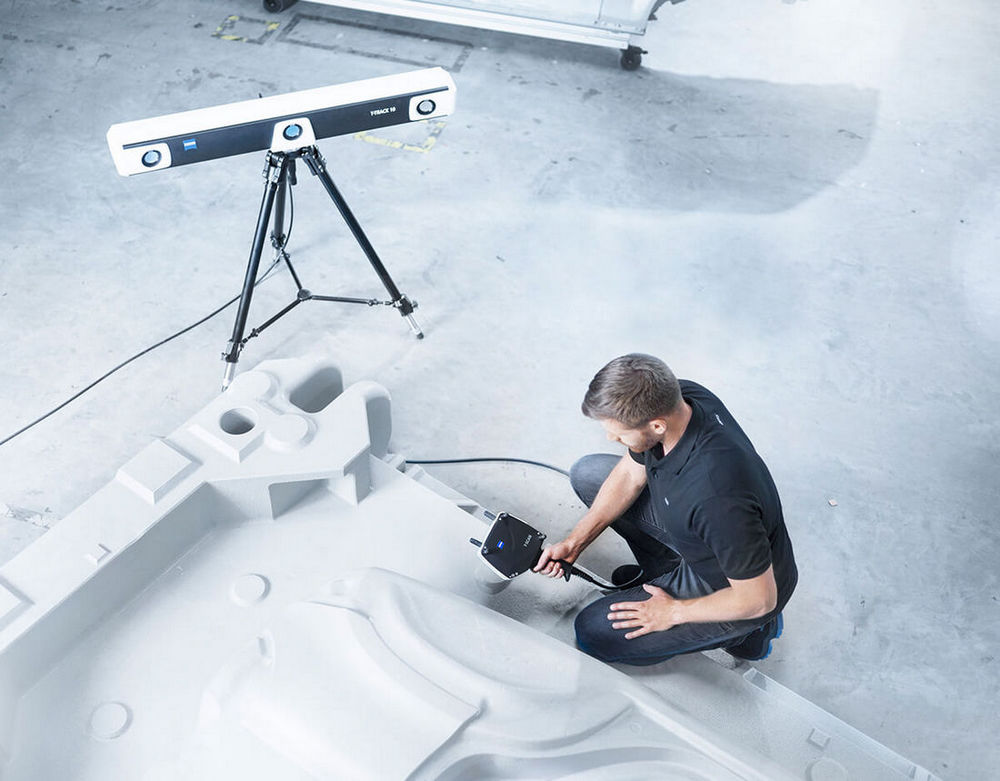 ADVANTAGES OF THE 3D SCANNER
• Accurate scanning of large objects
• Does not require reference points
• Easy of operation
• High accuracy thanks to optical tracker and laser 3D scanner
• Hard-to-reach sections can be measured with a touch probe
3D SCANNER FOR ACCURATE
MEASUREMENT OF LARGE OBJECTS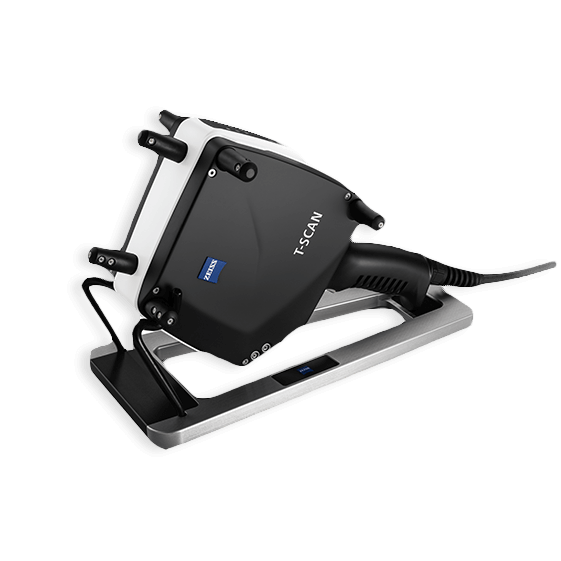 SUPERIOR SOLUTION FOR
ACCURATE SCANNING
LARGE OBJECTS
LASER TECHNOLOGY
WITH OPTICAL TRACKING STATION
AND TOUCH PROBE
0,21mil. bodů
SCANNED PER SECOND
3
KEY COMPONENTS FOR
A HIGHLY MOBILE SYSTEM
ZEISS T-SCAN
3D SCANNER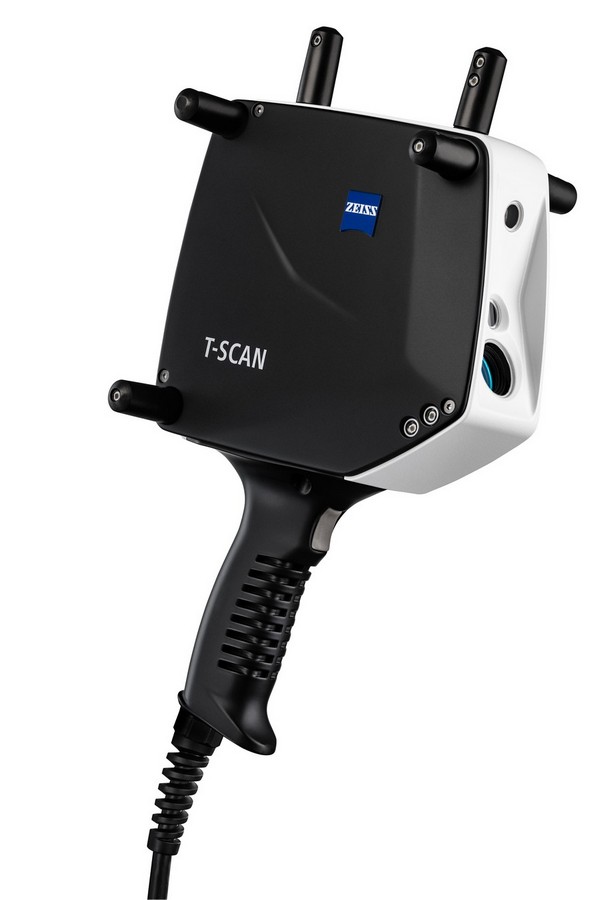 ZEISS T-SCAN is a handheld laser 3D scanner with an optical tracking station.
Thanks to the use of a tracking station with a large operating zone, it is possible to scan even the largest of objects with exceptional accuracy.
Widely used in industry, throughout the production cycle. From the development and verification of prototype parts to final quality control of production parts.
The system is supplemented with a touch probe, for accessing hard-to-reach parts of the scanned object.
ZEISS T-SCAN is an excellent solution for large objects.
| | |
| --- | --- |
| Detailed information for the ZEISS T-SCAN 3D scanner | Download PDF |
3D Scanner Accessories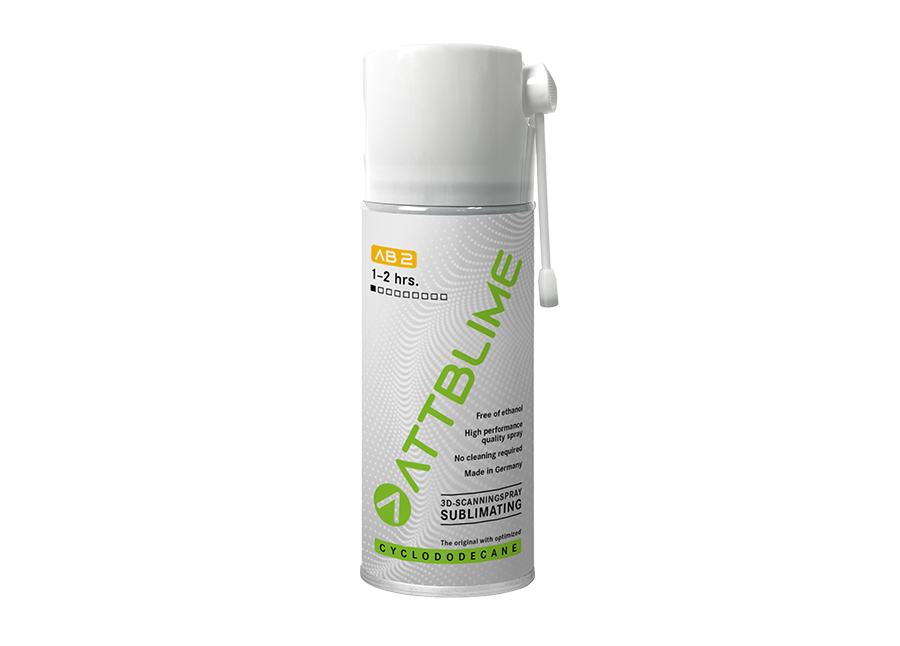 For scanning with GOM and ZEISS scanners, we offer accessories in the form of reference points and, when scanning glossy or transparent objects, also matting sprays.
We offer ATTBLIME matting sprays, which eliminate the need to clean parts after scanning due to sublimation. You can also use the titanium powder solution from Kronos to matte parts for very precise measurements.
We also offer GOM and Messpunkte reference points for scanning with 3D optical scanners.
We are continuously expanding the offer in our e-shop.
FINANCING OPTIONS FOR
PURCHASE OR OPERATION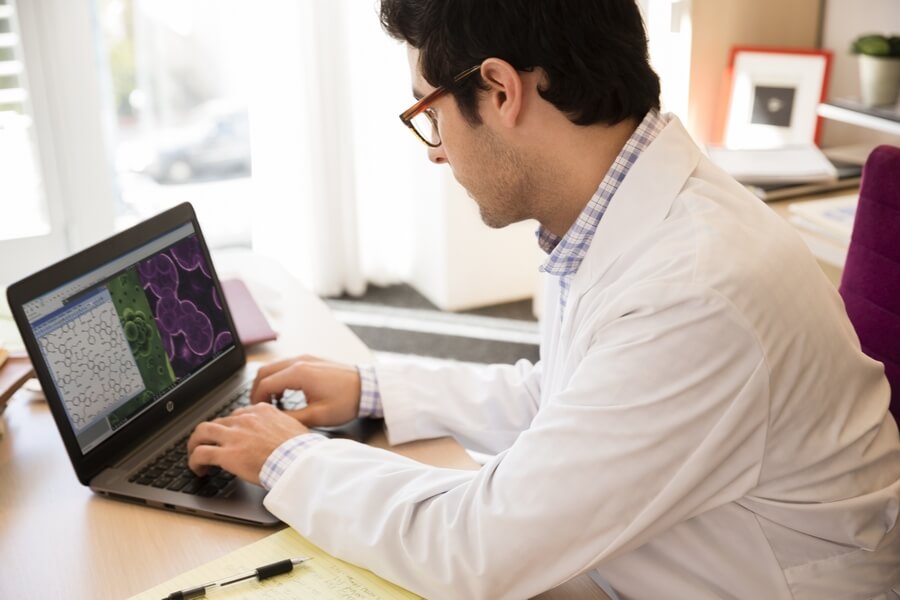 We offer solutions for financing of ZEISS and GOM 3D scanning technologies. We have an experienced financial team that will recommend options with a suitable finance products, an attractive grant program, or a combination of both.