Small series production
and rapid prototyping
Industrial 3D Printer HP JET FUSION
4200 series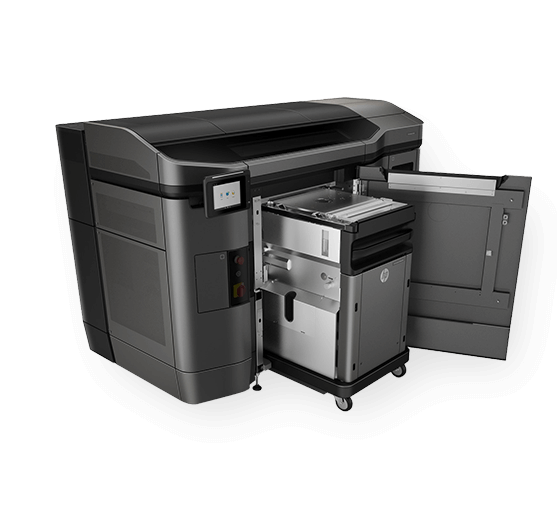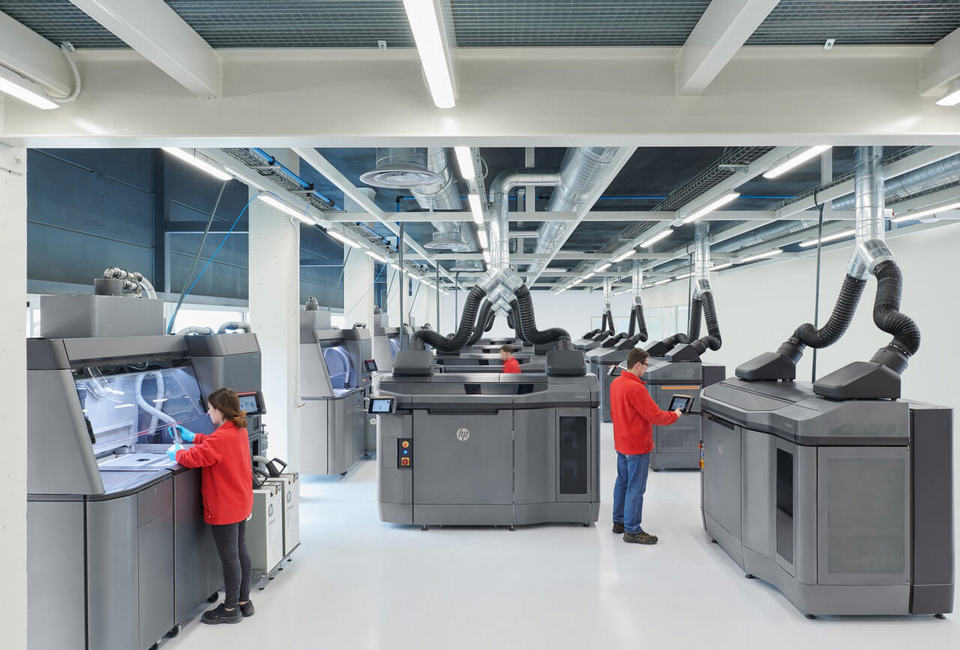 ADVANTAGES
Continuous production of plastic parts
Excellent mechanical and chemical resistance for functional prototypes and final parts
Optimal production costs
Comprehensive solutions for production of parts and recycling of build materials
DIGITAL PRODUCTION
AND PROTOTYPING IN ONE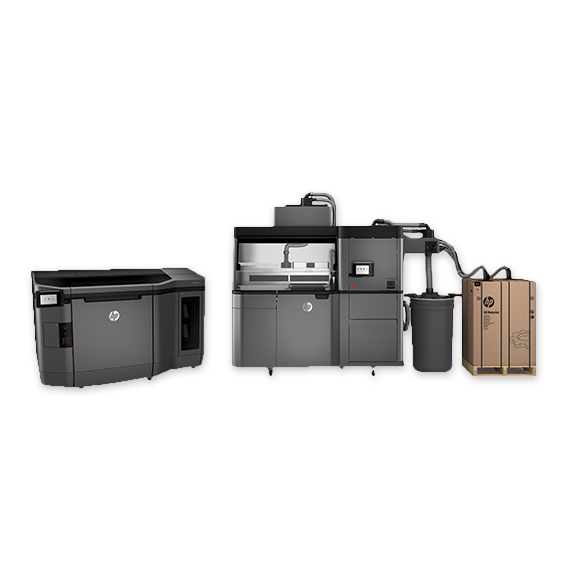 UNIQUE SOFTWARE
FOR MANAGING
PRODUCTION PROCESSES
IDEAL SOLUTION FOR RAPID
PROTOTYPING AND SMALL SERIES
PRODUCTION OF GEOMETRICALLY
AND FUNCTIONALLY COMPLEX
PLASTIC PARTS
SIMPLE AND INTUITIVE
OPERATION COMPARED
TO CONVENTIONAL
PRODUCTION TECHNOLOGIES
SEVERAL PRINT MODES
ACCORDING TO PRODUCTION
REQUIREMENTS. SELECTION OF
VERIFIED BUILD MATERIALS
11,5h
UTILISES THE ENTIRE
BUILD VOLUME
10s
CONSISTENT PRODUCTION
TIME REGARDLESS OF PARTS
COMPLEXITY
80%
USES RECYCLED POWDER
AND 20% FRESH MATERIAL
FOR QUALITY PRINTING
HP JET FUSION 4200
3D PRINTER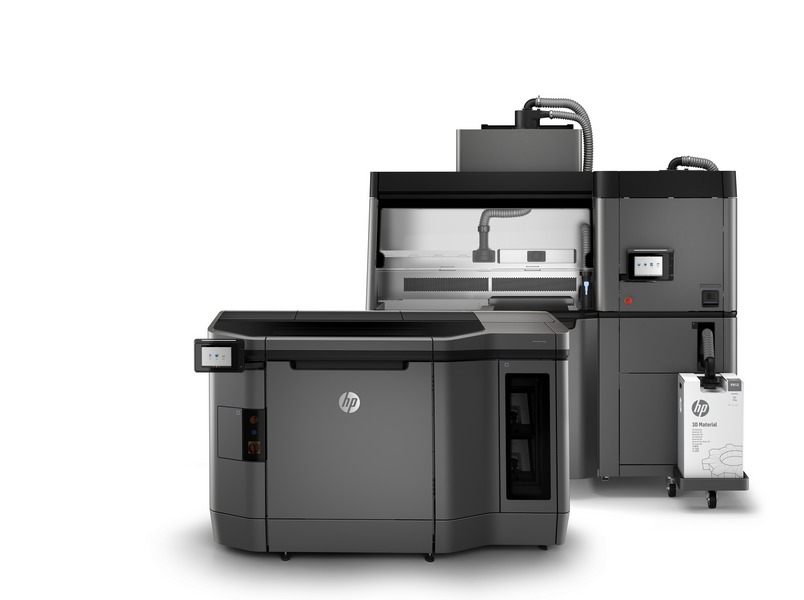 The HP Jet Fusion 4200 3D Printing Solution consists of a 3D printer, a switchable build unit and a fast-cooling station. It also includes intuitive and powerful software with the necessary tools for data preparation and subsequent production of parts. The solution also includes specialized software (HP 3D Process Control) for seamless process control to ensure repeatable accuracy, reliability and production stability.
Filling or replacement of material for printing takes place automatically in the cooling station. The filled and ready build unit is inserted into the 3D printer to start printing.
After printing the parts, you simply move the building unit to the cooling station for fast cooling and removal and subsequent reuse of unfused material. In the meantime, you insert a fresh build unit into the 3D printer so you can continue printing more parts.
USES OF HP 3D PRINTING
IN PRODUCTION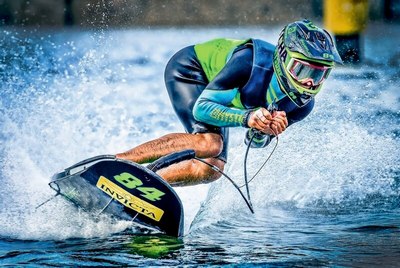 Multi Jet Fusion offers a unique development opportunity for manufacturing companies. You can quickly create both rapid prototypes and thousands of functional end parts on one device. HP is thus entering the arena of conventional technologies for the production of plastic parts, such as injection molding.
Plastic injection molding has no competition for high volume production and low unit costs. However, you often need to start production quickly and you can't afford to wait for the mold to be produced. Or you need to be flexible in changing the design of products for which producing molds does not make economic sense. In these cases, the HP Jet Fusion 3D printer is a great alternative even for non-complex parts.
CASE STUDIES
HP 3D PRINTER
BUILD MATERIALS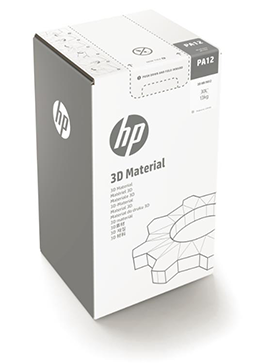 In terms of further cost savings, the HP Open Material Platform is a revolutionary innovation in the field of 3D printing – allowing for flexible adoption of new materials and healthy competition among several manufacturers. The costs of acquiring build materials will gradually decrease and at the same time quality will increase.
BUILD MATERIALS FOR HP JET FUSION 4200 3D PRINTER
HP 3D High Reusability PA 12

Strong thermoplastic for functional prototypes and final parts with high density and optimal technical properties.

HP 3D High Reusability PA 12 Glass Beads

Thermoplastic with 40% glass admixture, excellent dimensional stability and mechanical properties. Ideal for objects requiring high rigidity: cases, covers, clamps and other tools.

HP 3D High Reusability PA 11

Thermoplastic with excellent chemical resistance, high flexibility and impact resistance - ideal for prostheses, sports equipment, buckles, flexible hinges, etc.

Thermoplastic polyurethane (TPU)

Multi-purpose thermoplastic elastomer from Lubrizol, specially developed for printing on HP Jet Fusion 4200 technology with very high elasticity, shock absorption and mechanical resistance.

Thermoplastic polyamide (TPA)

Multi-purpose thermoplastic elastomer from Evonik, developed for printing on HP Jet Fusion 4200 technology.
CERTIFICATION AND OTHER
INFORMATION FOR DOWLOADING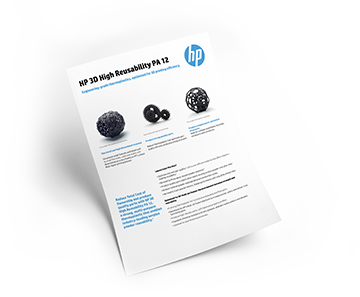 Hewlett Packard is committed to providing information on the safety of 3D printing technology and the technical and other characteristics of printed parts. Contact us, if you do not find the information you need here.
BIOCOMPATIBILITY OF BUILD MATERIALS AND PRINTED PARTS
Declaration of biocompatibility of PA 12 material

Declaration of usability of parts printed from PA 12 material for the production of toys

Information on the biocompatibility of TPU Estane

Download
pdf
TECHNICAL PROPERTIES OF PRINTED PARTS
Information on water resistance of parts

Information on flammability of parts printed from PA 12 material

Information on flammability of parts printed from PA 12 GB material

Download
pdf

Information on the effects of UV radiation and other external influences on the mechanical properties of printed parts

Download
pdf

Information on chemical resistance of PA 12 printed parts to technical fluids (lubricants, fuels)

Download
pdf

Information on surface smoothing of parts with a vibratory finish

Download
pdf
Software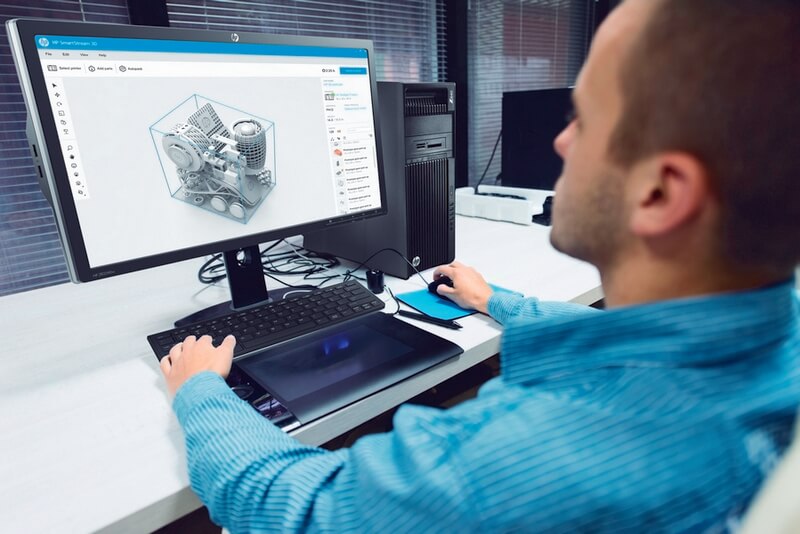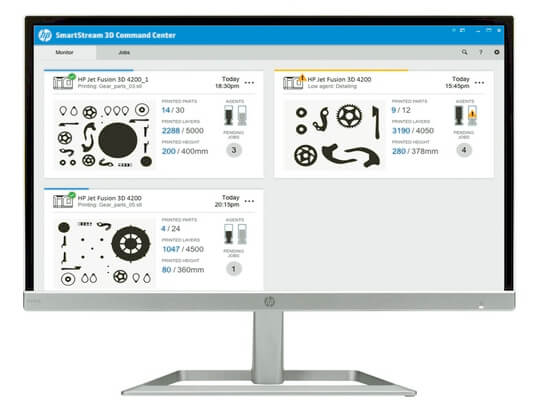 If you want to realise the full potential of 3D printing, you need quality 3D modelling. Today's software solutions can not only create 3D models, resize and convert to a suitable format, but also provide tools such as topologically optimization and full-colour texture.
Before modelling for 3D printing on HP Multi Jet Fusion technology, it is a good idea to familiarize yourself with a few basic guidelines.
Various software tools can be used to create 3D models for 3D printing, including the most commonly used CAD software. If you already work with CAD software, you can easily use it to prepare data for 3D printing.
FINANCING FOR PURCHASE
OR OPERATIONS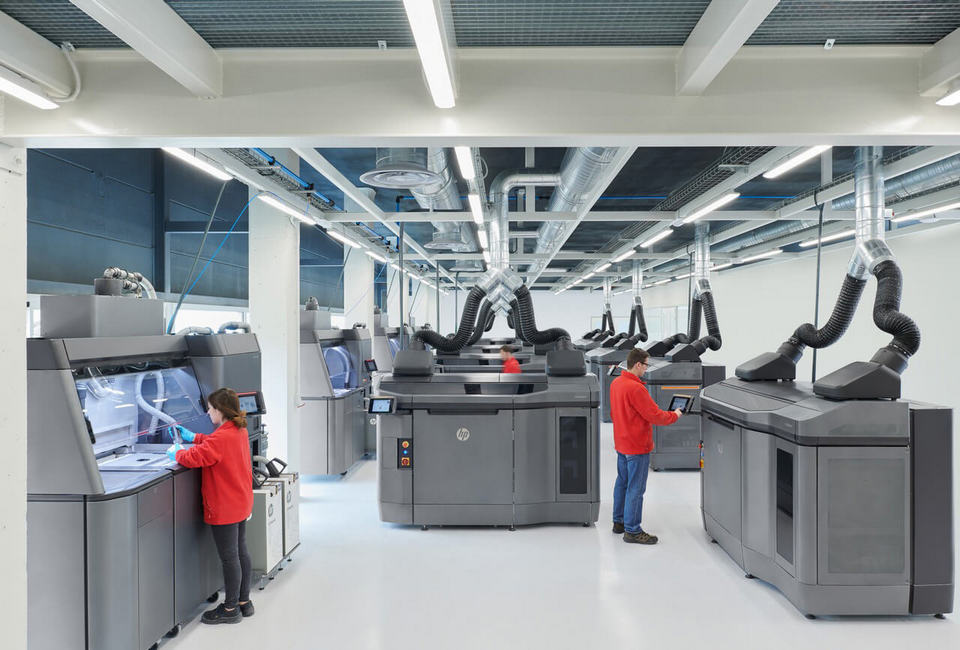 We offer solutions for financing HP Multi Jet Fusion technologies. We have an experienced finance team that will recommend a suitable financial offer, an attractive grant program, or a combination of both.
POST PROCESSING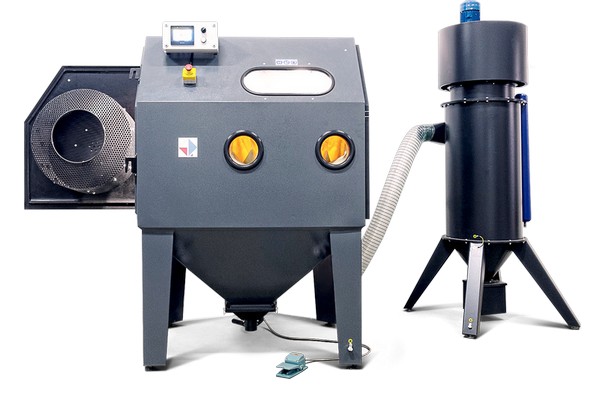 All powder-based 3D printing technology, including HP Multi Jet Fusion, require some post-processing of the printed parts. Namely, the removal of residual, unbonded build material from the surface of the parts. This is best achieved by sand-blasting or with a fine mixture of plastic powder. Other processing, can be, for example, dyeing or applying a coating.
We offer functional and cost effective variants of post-processing equipment.