Home>
Blog>
INNOVATIVE USE OF 3D TECHNOLOGY IN THE COSMETIC INDUSTRY
INNOVATIVE USE OF 3D TECHNOLOGY IN THE COSMETIC INDUSTRY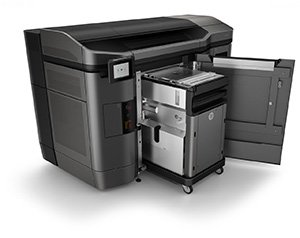 We would like to introduce you to an innovative collaboration and the use of 3D technology in the cosmetics industry. HP has started working with the cosmetics brand L'Oreal. With the help of the HP Multi Jen Fusion 3D printer, they started to produce special fixtures that enabled better conveying, filling, and labeling of cosmetic products on the production line.
The collaboration led to a significant increase in the company's production flexibility. They were able to reduce the cost of previously used fixtures by 33% and time by 66%!
L´Oréal plans to continue and further develop the cooperation. L´Oréal plans to use HP's digital manufacturing network to expand its products throughout its global supply chain, which should help them meet their sustainability goals, among other things. Products will be produced much more efficiently, i.e. only when and where they are needed.