State-of-Art technologies
in a compact solution
3D scanner ATOS Q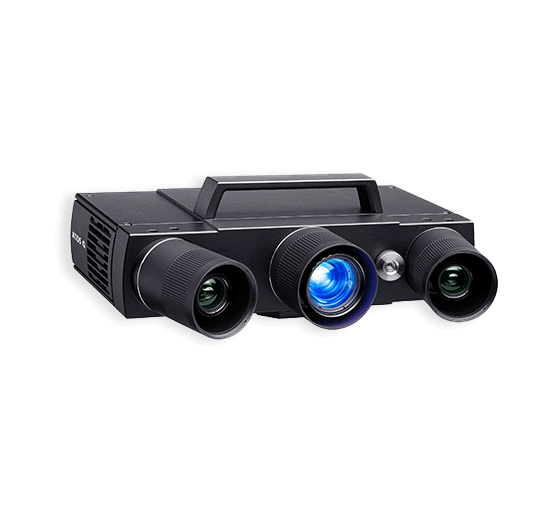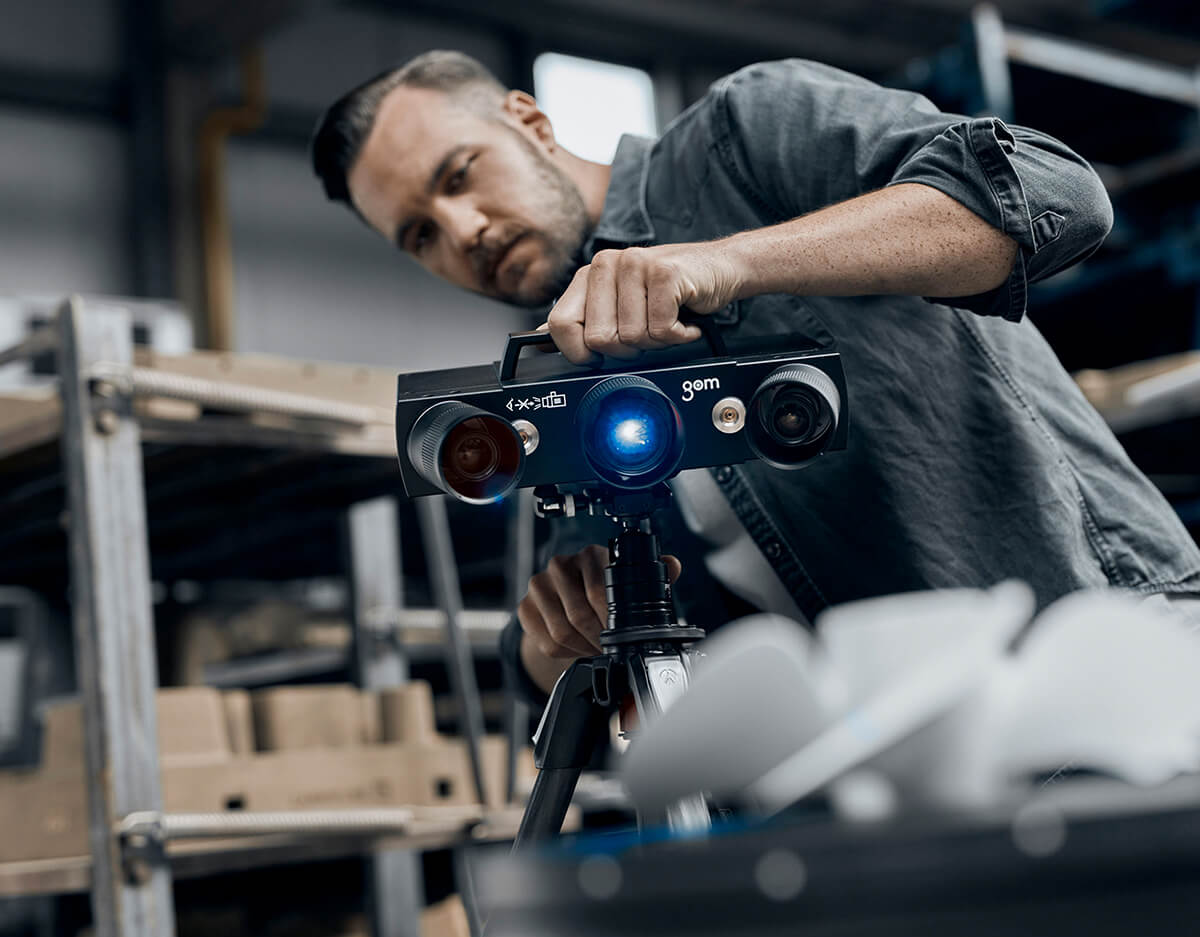 ADVANTAGES OF THE 3D SCANNER
High accuracy and high resolution
Uncompromising data quality
Universal use for a variety of applications
Compact system with simple operation
Suitable for small and medium-sized objects
OPTICAL SCANNER
FOR MID-SIZED OBJECTS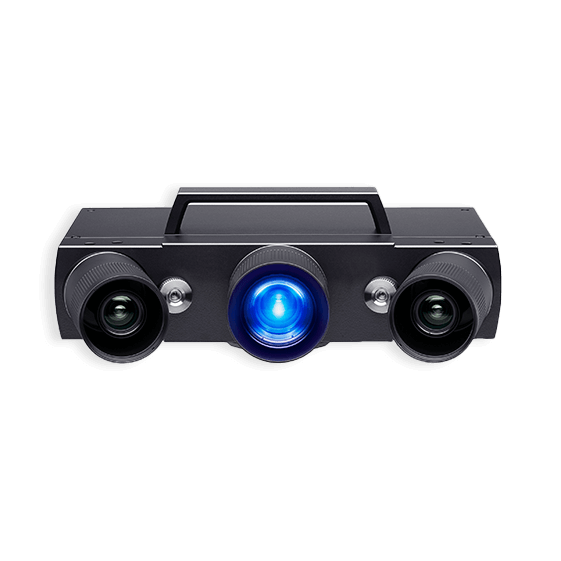 COMPACT SOLUTION
FOR EASY TRANSPORTATION
QUALITY OPTICS
PROTECTION
0,029mm
DISTANCE BETWEEN MEASURED POINTS
12MILION
POINTS CAPTURED IN 1 SHOT
GOM ATOS Q
3D SCANNER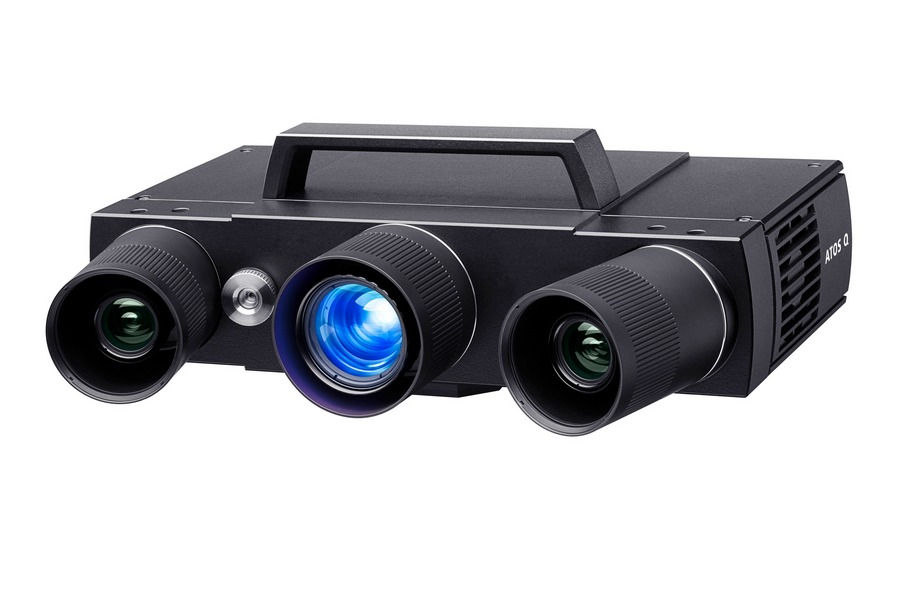 GOM ATOS Q is an optical 3D scanner working on the principle of structured light.
Widely used in industry, throughout the production cycle. From the development and verification of prototype parts to final quality control of production parts. ATOS Q is designed for measuring small and medium parts. Changing the measurement range can be done by replacing the lens and can be done in a matter of minutes.
The scanning process can be automated by connecting a synchronised rotary table.
Thanks to its compact design and low weight, the ATOS Q is mobile and easily portable.
Detailed information for the GOM ATOS Q 3D scanner

Download
pdf
3D Scanner Accessories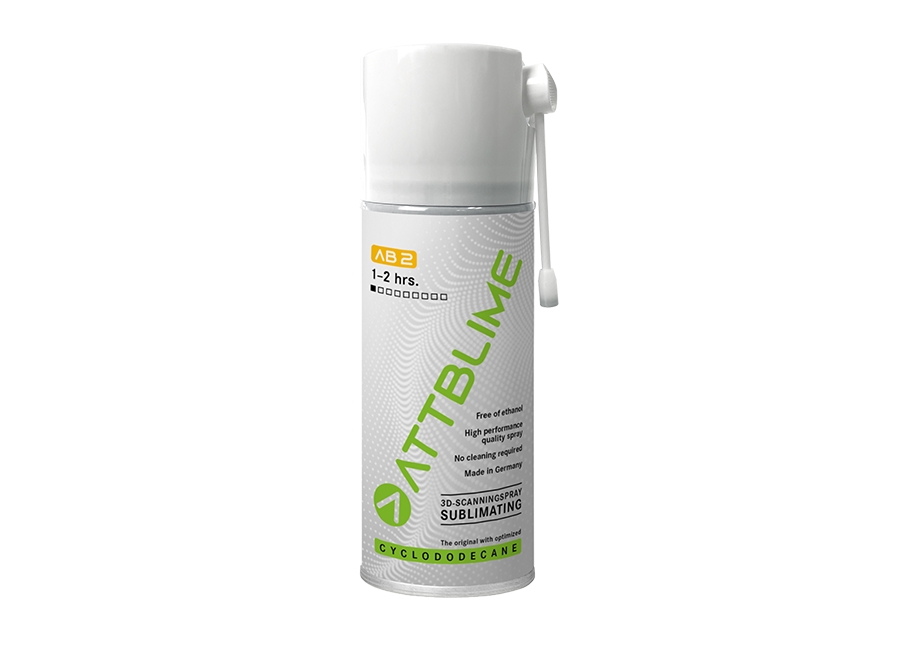 For scanning with GOM and ZEISS scanners, we offer accessories in the form of reference points and, when scanning glossy or transparent objects, also matting sprays.
We offer ATTBLIME matting sprays, which eliminate the need to clean parts after scanning due to sublimation. You can also use the titanium powder solution from Kronos to matte parts for very precise measurements.
We also offer GOM and Messpunkte reference points for scanning with 3D optical scanners.
We are continuously expanding the offer in our e-shop.
FINANCING OPTIONS FOR
PURCHASE OR OPERATION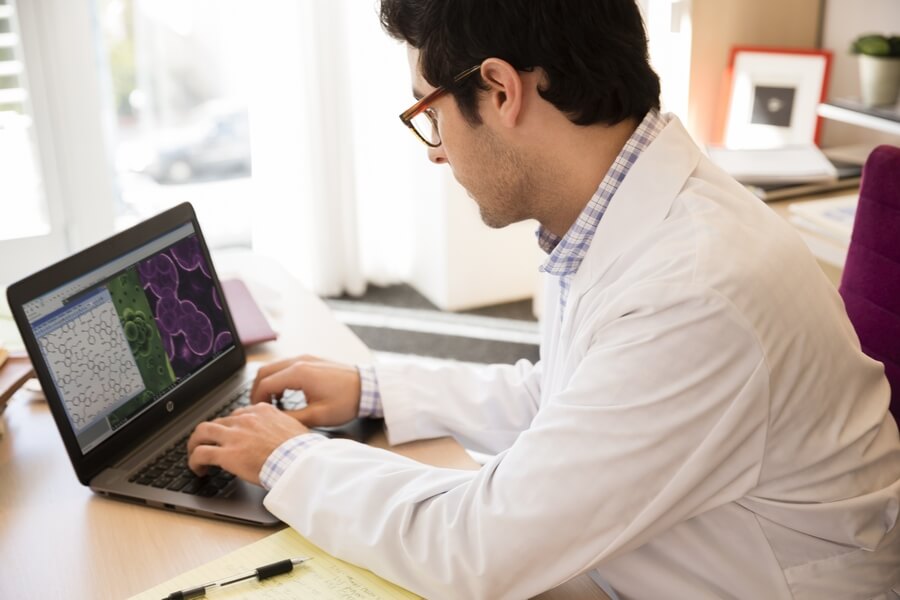 We offer solutions for financing of ZEISS and GOM 3D scanning technologies. We have an experienced financial team that will recommend options with a suitable finance products, an attractive grant program, or a combination of both.