Portable laser 3D scanner
with a wide range of applications
3D scanner ZEISS T-SCAN
hawk 2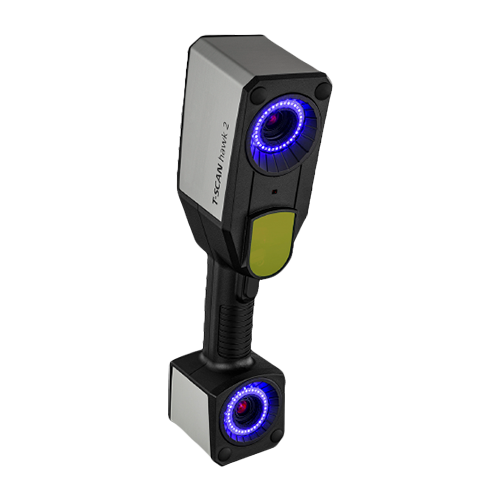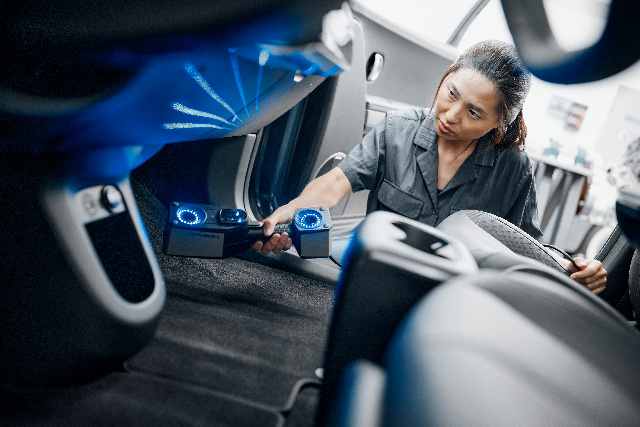 ADVANTAGES OF THE 3D SCANNER
High accuracy geometric measurement
Highly mobile 3D scanner
Photogrammetry option for measuring large objects
Versatility with several scanning modes
Large size range for scanned parts
HANDHELD LASER SCANNER
WITH MULTIPLE SCAN MODES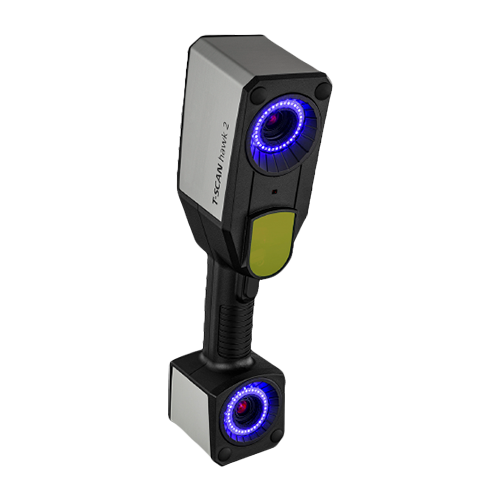 LARGE SIZE RANGE
OF SCANNED PARTS
LASER TECHNOLOGY WITH
INTERGATED PHOTOGRAMMETRY
<1kg
DISTANCE BETWEEN
MEASURED POINTS
2+1
SCAN MODES + PHOTOGRAMMETRY
ZEISS T-SCAN Hawk
3D SCANNER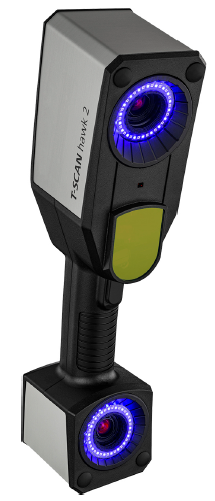 ZEISS T-SCAN Hawk is a handheld laser 3D scanner with integrated photogrammetry.
Offers maximum mobility thanks to its size and weight. Integrated photogrammetry significantly expands the size range of objects that can be scanned with this 3D scanner.
Widely used in industry, throughout the production cycle. From the development and verification of prototype parts to final quality control of the production parts.
The ZEISS T-SCAN Hawk 3D scanner offers different scanning modes depending on the size and characteristics of the object. It is capable of scanning small and extremely large objects. There is also a special mode for scanning hard-to-reach depressions.
ZEISS T-SCAN Hawk is a universal solution for industry.
Detailed information for the ZEISS T-SCAN Hawk 3D scanner

Download
pdf
3D Scanner Accessories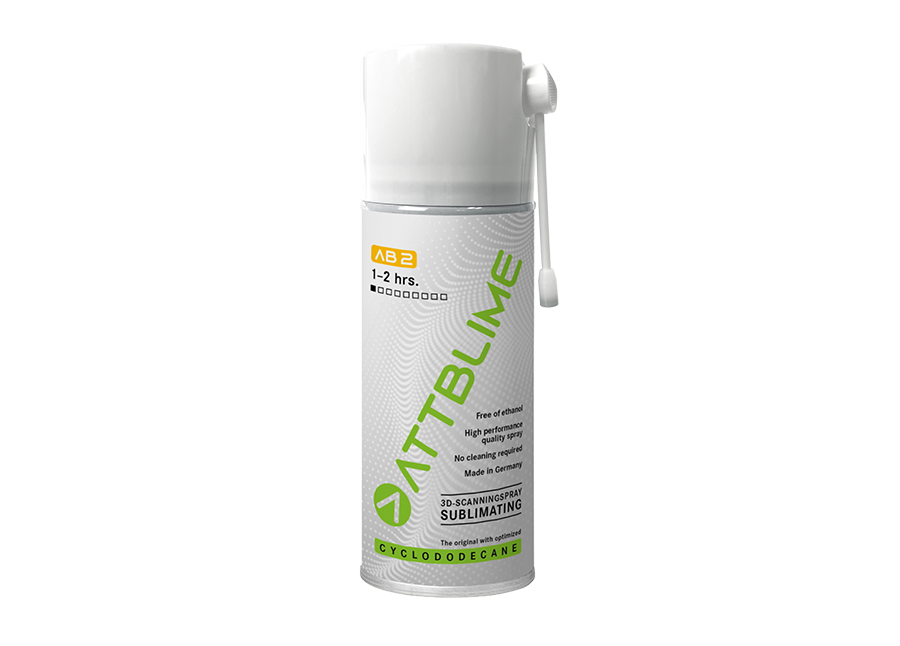 For scanning with GOM and ZEISS scanners, we offer accessories in the form of reference points and, when scanning glossy or transparent objects, also matting sprays.
We offer ATTBLIME matting sprays, which eliminate the need to clean parts after scanning due to sublimation. You can also use the titanium powder solution from Kronos to matte parts for very precise measurements.
We also offer GOM and Messpunkte reference points for scanning with 3D optical scanners.
We are continuously expanding the offer in our e-shop.
FINANCING OPTIONS FOR
PURCHASE OR OPERATION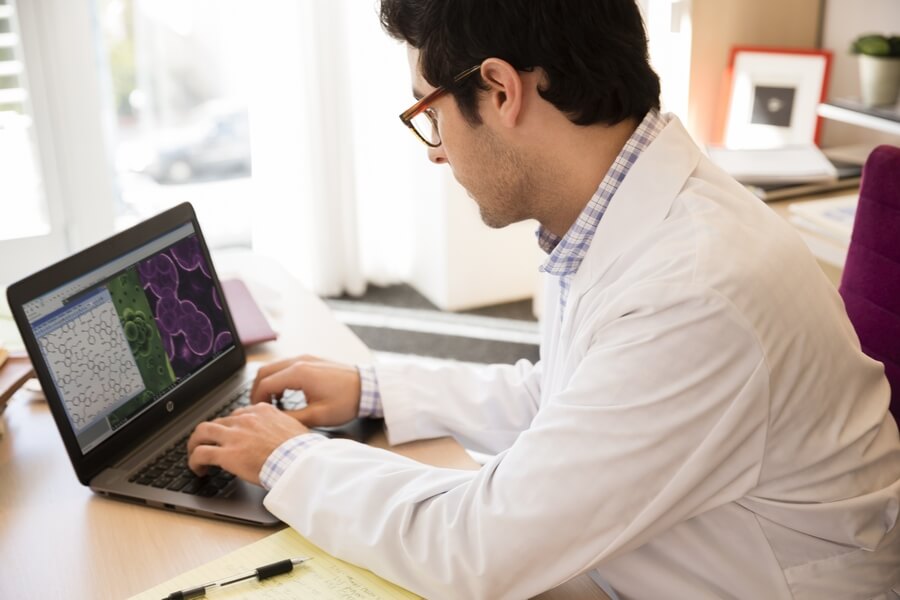 We offer solutions for financing of ZEISS and GOM 3D scanning technologies. We have an experienced financial team that will recommend options with a suitable finance products, an attractive grant program, or a combination of both.