Home>
Blog>
WORK ON THE 3D PRINTER HP CONSTANTLY GENERATES NEW IDEAS, THAT IS HOW THE AWA EXERCISE PLATFORM WAS CREATED
WORK ON THE 3D PRINTER HP CONSTANTLY GENERATES NEW IDEAS, THAT IS HOW THE AWA EXERCISE PLATFORM WAS CREATED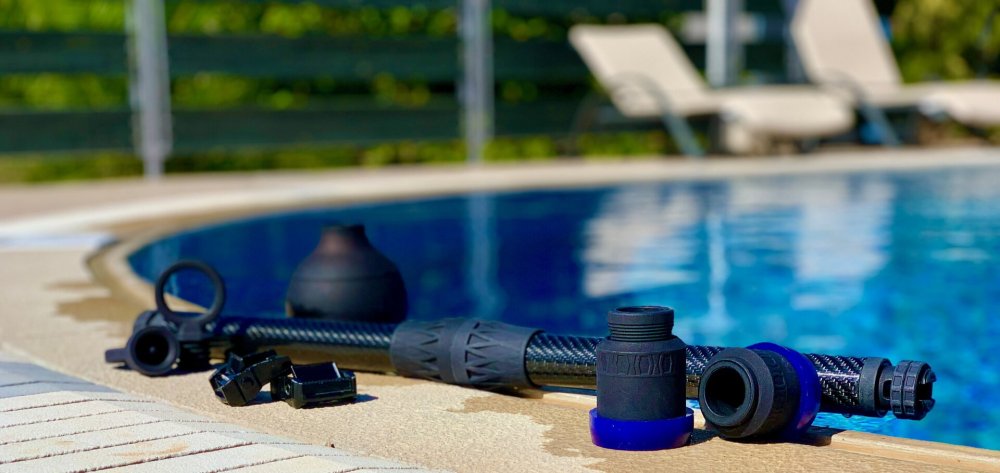 "At a time when everyone was printing protective masks, we were thinking what we could contribute to the situation," Petr Stránský recalls of the beginning of the AWA project. Eventually, the company decided that the best defence was offence, and started producing an exercise tool that can keep you in perfect physical condition even during the covid-19 pandemic.
CAST AND CREW
Let's introduce the main actors of the story. Petr Stránský is the chairman of the supervisory board of ILC FACTORY, a joint-stock company that operates the high-end HP Multi Jet Fusion 3D 4200 3D printer. On this printer, he produces, among other things, the AWA trapeze, which is the world's first hinge-compatible system. The printer was installed by 3Dees Industries. Petr Stránský has a fine sense of humor and a huge range of activities from Smart City projects, to devices for the recovery of destroyed documents, to the aforementioned AWA trapeze. He himself claims that all these interests are connected by light and optics. In fact, infrared light plays an important role in the 3D printer, which has been an integral part of the ILC FACTORY team for 2 years now.
AWA MULTIFUNCTIONAL TRAPEZE
Petr Stránský continues. "So it was during a growing pandemic that we were introduced to the possibilities of professional 3D printing. Many of us at the time was feeling limited in our ability to do sports, so we came up with a lightweight yet strong trapeze that you can exercise with at home or easily take away and install for outdoor or gym workouts."
The RTI development institute of the University of West Bohemia helped with the final design of the versatile training aid. The weight capacity of the trapeze is 120 kg and the polyamide PA12 printing material can be complemented with anodized aluminum or carbon. The polyamide itself is dyed black after printing, so it blends perfectly with other materials.
In many cases, 3D printing is just a method for making a prototype, but in the case of the AWA trapeze, it's different. The Multi Jet Fusion printing method provides fully functional parts with the necessary strength that would be cost-prohibitive to produce using other methods. The number of units produced is unlikely to rise to the millions to make injection molding, an otherwise common method of mass production, worthwhile.
The AWA offers exercises with different types of slings or ropes, but also easily turns into a barbell by mounting optional weights. Other accessories are still in development, so if you have an idea for an improvement, feel free to contact ILC FACTORY with it. In addition, the AWA is part of a whole universal training platform that offers workout programs, inspiration, and experience, as well as videos and comments from coaches, athletes, and physiotherapists in the human4me app. One of the first to try the AWA platform is World Biathlon Champion Gabriela Soukalova.
MATERIAL AND PRODUCTION TECHNOLOGY
The high quality of the prints is mainly due to the patented Multi Jet Fusion (MJF) 3D printing method, in which the polymer powder is cured layer by layer using special ink and infrared light. The most commonly used printing material is nylon PA 12, which is used specifically for the AWA trapeze, the high print density, and low porosity is ideal here. Thermoplastic polyurethane TPU is also popular, it is suitable for products that are supposed to be flexible.
DOORBOOK PROJECT
At a similar time to AWA, the Doorbook project was born, offering a sophisticated wearable laptop holder. It is designed for people who need to move around but still work on a computer. The big target group is gamers, but it will also be appreciated by tech workers who can be on the computer all the time, even in the field, and still have both hands free to work. "This support system is also based on 3D printing production and, to increase its utility value, it is equipped with proximity sensors that alert you in time to an obstacle," Petr Stránský introduces the advantages of the new product. The Doorbook is close to being launched and will be included in the range by an established work equipment retailer.
THE PRINTER IS EASY TO OPERATE
There's nothing complicated about working with a 3D printer; after being trained by 3Dees Industries, it took only a few weeks for ILC FACTORY's staff to master the production of basic and more complex products. "But mastering the controls is only one side of the story," points out Petr Stránský: "in fact, the exploration of the possibilities of 3D printing is endless. We used to use custom 3D printing, but it wasn't until we started our own printer in our company that we realized what a versatile tool we had in our hands."
Currently, the print chamber at ILC FACTORY fills up and prints about three times a week, which is about 60% utilization. However, capacity is filling up quickly with new projects coming in.
WHERE ADDITIVE MANUFACTURING IS HEADED
"Our product creation is no longer limited by when the suppliers we order a part from take the time to contact us. We print what we need immediately, even in several modifications. This gives us tremendous freedom," says Mr. Stránský, giving a concrete example. "Imagine a safety element that fulfills its function, but it is undesirable that it is too rigid, because in a certain situation it could, for example, break your arm. So we design it so that it breaks in a controlled way before it can seriously hurt someone."
As mentioned in the introduction, ILC FACTORY's scope is extremely broad and 3D printing enters into the vast majority of activities in some way, pushing the boundaries of what is possible. Petr Stránský concludes, "Professional 3D printing is part of our know-how, and with this in mind we approach new projects, daring even to do what would have previously seemed unsolvable."